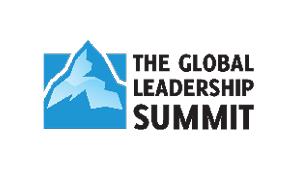 Global Leadership Summit
August 5 & 6; 8:00am-3:00pm, Bethel Church
Register and more info HERE
, $149 with priority code*
Every day you impact those around you through your influence-for better or worse, in both big and small ways. During a season that may have depleted your energy, stunted your growth or left you in the dark, it's time to rediscover a new hope for your  future in order to amplify the positive difference you can make.
Whether you're a business leader, CEO, pastor, teacher, nurse, student, artist, soldier, parent, doctor, volunteer, entrepreneur, or simply finding your place, you have influence.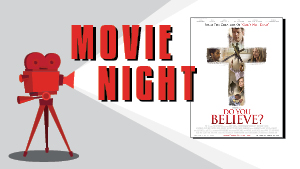 All Congregation Movie Night
August 3, 6:30-9:00pm, North Campus, Sanctuary
All men, women, middle and high schoolers are invited. This is a free event.

Do You Believe: When a pastor is shaken to the core by the visible belief of a street-corner preacher, he and a lot of other people who are also struggling with their own problems come together and start to question what their religious beliefs really mean.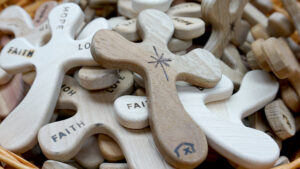 Prayer Cross Ministry
Meets Second Tuesday Monthly – 6:30-8:30pm
Contact:
Gerald Larsen, 701.730.173
7
We are a men's & women's ministry that wants to spread the love and good news of Jesus Christ. Each month, our group of wonderful individuals get together for some cross making. If you love the smell of sawdust, working with your hands and enjoying good conversation and fellowship, this would be for you. It doesn't matter whether you come once or every time, nor does it matter if you cut one cross or five thousand. Each and every cross makes a world of difference to whoever it finds a new home with. This is a very special ministry. We get to hand out faith, hope, and love one cross at a time.
Adult Small Groups
Q: I am not connected to a Small Group, but would like to be. How can I get connected?
Q: How are small group resources organized at Hope Lutheran?
A: Existing small groups who want to focus their study in conjunction with the sermon series are encouraged to use the material provided during worship.
Q: Can I start a new Small Group?
A: Absolutely! Please call the Church Office at 701.235.6629 or email adults@fargohope.org and we can walk you through starting a Small Group.
*If you are a Small Group that is already meeting, please call and let the Church Office know.
Music & Worship
Bells of Hope | North Campus
Rehearsals:
Wednesdays, 5:45-7:00pm
The Bells of Hope is a fun music ministry opportunity. The group plays monthly for worship at the North Campus. The ability to read music is necessary.
Praise Choir | South Campus
Rehearsals:
Wednesdays, 7:00-8:00pm
Sanctuary Choir | North Campus
Rehearsals:
Wednesdays, 7:00-8:00pm
Worship Team Vocalists & Instrumentalists
The Worship Team consists of vocalists and instrumentalists that sing and play on a worship team once a month, and includes a Tuesday night rehearsal. For more information or to schedule an audition, click the connect link.