Deeply Rooted Bible Study Podcast
Listen to the weekly podcast below or find it on Apple, Amazon, Google Play or Spotify!
Deeply Rooted Weekly Bible Study
Sundays | 10:45am | All Campuses
Being deeply rooted in God's word is one of our core shared values at Hope. We want to help you live that out and experience the presence of God in your life through His word. This pastor-led study is a great opportunity to make a commitment to discovering and asking questions about God's word every week or whenever you are able to join us. This year we are going to cover the whole story of the Bible – from beginning to end.
Parents, if you plan to use the 10:45am session of Hopekids or Hopetots during Deeply Rooted, consider worshiping as a family at another hour. Questions? Email
youth@fargohope.org
.

Fall Targeted Giving:
September 6-November 19, 2023
Hope is partnering with Great Plains Food Bank to financially support the Backpack Program and to collect unexpired, non-perishable food items and other necessities for the food bank. We have a financial goal to raise $80,000 to provide weekly backpacks full of weekend meals to a total of 180 students at three local elementary schools over the next three years. We also have a goal of collecting 40,000 lbs. (equal to a semi-truck load) of non-perishable food items and other necessities.
There are two ways to give: an in-kind donation of food and other necessities in the bins located at all campuses, or via a monetary donation through the Targeted Giving Envelopes available at the Giving Kiosks, by texting the amount and "Target" to 701.404.8325, or by giving online at
fargohope.org/giving
.
Want to volunteer at Great Plains Food Bank?
Fall Movie Night

Sunday, Oct 1 | South Campus | 6:00pm

Due to the intensity of some of the scenes, we recommend viewers be 12 and older. Corrie Ten Boom and her family risk everything to hide Jewish refugees by the
hundreds, and they ultimately face the consequences when they are discovered.
The Hiding Place is their story—a story of faith, hope, love, and forgiveness in the
face of un-thinkable evil. This powerful cinematic presentation was adapted for the
stage by A. S. Peterson, directed for the stage by Matt Logan, and filmed for cinema
audiences in Nashville, Tennessee. Tickets cost $11 for adults and $9 for kids, plus ticketing processing fees.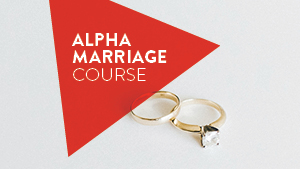 Alpha Marriage

Thursdays, Oct 5 – November 16 | South Campus | 6:00 – 8:00pm
The Alpha Marriage Course is a series of seven sessions, designed to help couples invest in and strengthen their relationship. The course offers practical support to help couples build strong foundations, learn to communicate more effectively and resolve differences well. Enjoy a weekly date night!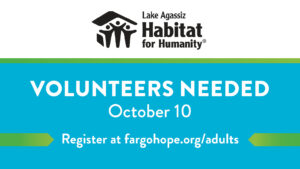 Volunteers Needed

Habitat for Humanity, October 10
To sign up click here. Click the orange hammer. Scroll down to construction volunteer calendar. Page over to October and select the shifts reserved for Hope Lutheran. For questions, email adults@fargohope.org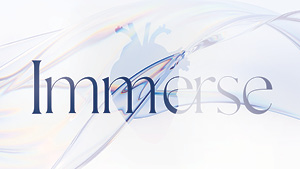 Immerse, Baptism Week

October 18 & 22 | All Worship services at all Campuses
Immerse is for remembering who we are and what God has done for us. Every worship service will proclaim the promises God makes to us in water and word and will be an opportunity for us to commit our lives to the way of Jesus. Come and be baptized or remember your baptism. Baptism will be offered by sprinkling or full immersion (bring a towel.) Questions? Email adults@fargohope.org.
Connect with your peers and dig deeper into life and faith together
Life is better together! We invite you to try joining a small group. Small groups are an opportunity to experience life and faith with others at Hope. Click the "Find a Small Group" button, login and select the Topic (Sermon Series, Bible Study or Interest) to find a group that fits you.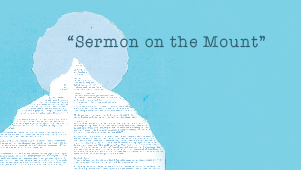 Sermon Series Small Groups
Go deeper into your "soul business" by making the sermon series personal.
Each week the Pastors at Hope Lutheran are preaching God's word for you. These groups are focused on what we hear each week and studying together brings those truths closer to our hearts and minds so we grow closer to God and His will for us.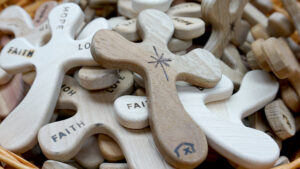 Prayer Cross Ministry

(Group Topic is "Interest")
Meets Second Tuesday Monthly – 6:30-8:30pm
We are a ministry of men & women who want to spread the love and good news of Jesus Christ. Each month, our group of wonderful individuals get together for some cross making. If you love the smell of sawdust, working with your hands and enjoying good conversation and fellowship, this would be for you. It doesn't matter whether you come once or every time, nor does it matter if you cut one cross or five thousand. Each and every cross makes a world of difference to whoever it finds a new home with. This is a very special ministry. We get to hand out faith, hope, and love one cross at a time.
Music & Worship
We have many opportunities for you share your musical talents with Hope!
Visit the

Volunteer

page to connect with Worship Arts. We would love to connect with you!
Praise Choir
South Campus
Rehearsals:
Wednesdays, 7:00-8:00pm
North Campus
Rehearsals:
Wednesdays, 7:00-8:00pm
Worship Team
Vocalists & Instrumentalists
The Worship Team consists of vocalists and instrumentalists that sing and play on a worship team once a month, and includes a Tuesday night rehearsal.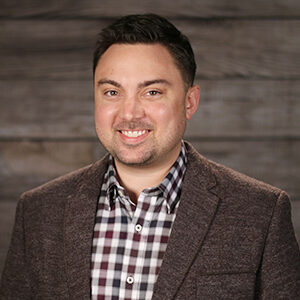 PASTOR BEN JACOBSON