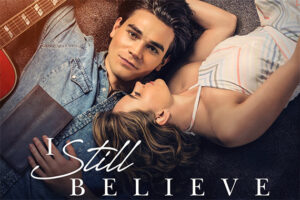 Drive-In Movie Night

Featuring Movie I Still Believe

Tuesday, July 21 | 8:30-10:30pm | South Campus Parking Lot

From the makers of I Can Only Imagine, comes the true life story of Christian music megastar Jeremy Camp. Jeremy's remarkable journey of love and loss prove that there is always hope in the midst of tragedy and that faith tested is the only faith worth sharing.

Bring your own beverages and treats! Movie will be tuned through FM station on car radios.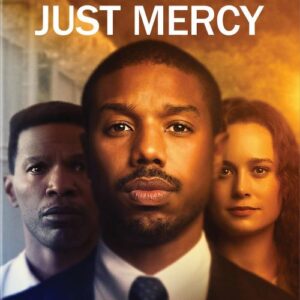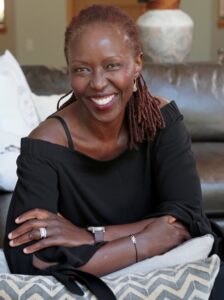 Zoom in for a Movie Discussion
Tuesday, With Special Guest, Laetitia Hellerud (bio below)

Tuesday, July 14 | 6:30-7:30pm
Online via Zoom (link sent by email)
Watch movie prior to Zoom gathering. For options on how to stream and watch, go to decider.com.
Just Mercy: World-renowned civil rights defense attorney, Bryan Stevenson works to free a wrongly condemned death row prisoner. Based on a true story. In response to the killing of George Floyd, Warner Bros. pictures made the film free on various streaming platforms to educate the public about systemic racism. Rated PG-13 for thematic content including some racial epithets.
Laetitia Hellerud is a well-traveled intercultural consultant. She is the founder & owner of UBUNTU consulting specializing in creating better integrated workplaces & communities where everyone feels valued & empowered to contribute. She lived in 3 other countries as a refugee before resettling in the USA in the fall of 1998 & has resided in ND since.
Laetitia grew up in a Christian home & credits her strong faith for overcoming adversity multiple times. She has been attending Hope Lutheran Church for the past 4 years. She has also authored two books: Being at Home in the World: Cross-Cultural Leadership Lessons to Guide Your Journey and Turning Points: True stories of Thriving Through Adversity. Both books highlight, in different ways, the interconnectedness of people & cultures. Laetitia considers herself a learner, a teacher & a changemaker.


Global Leadership Summit

Thursday & Friday, August 6 & 7 | 8:30am-4:30pm
Online Lived Streamed on your Preferred Device & Location
Cost: $119 until 7/20, $149 after 7/20, both with priority code
More info or register HERE
The Global Leadership Summit is your opportunity to access a wealth of leadership insight from a world-class faculty ready to equip and inspire you, no matter where you have influence.
Important: In order to have the best GLS Online experience as well as Video-On-Demand access when the event is complete, it is required that each guest have their own individual watch link (ticket).
God is the only Perfect Parent

Tuesdays, June 16-July 21 | 8:00-8:30pm
Online via Zoom (link sent by email)
Join us on Zoom for a time to connect with other parents. We will discuss and provide strategies and tools for topics that you are currently dealing with as parents on Tuesdays at 8:00pm, starting June 16 and concluding on July 21. Our 30-minute sessions will cover finding time for reflection and peace, support and suggestions and exchanging ideas and prayer
.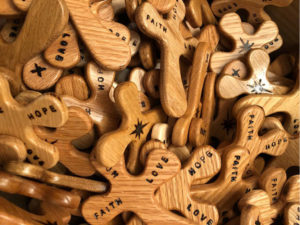 Prayer Cross Ministry
Meets Second Tuesday Monthly – 6:30-8:30pm
We are a men's & women's ministry that wants to spread the love and good news of Jesus Christ. Each month, our group of wonderful individuals get together for some cross making. If you love the smell of sawdust, working with your hands and enjoying good conversation and fellowship, this would be for you. It doesn't matter whether you come once or every time, nor does it matter if you cut one cross or five thousand. Each and every cross makes a world of difference to whoever it finds a new home with. This is a very special ministry. We get to hand out faith, hope, and love one cross at a time.
Adult Small Groups
Q: I am not connected to a Small Group, but would like to be. How can I get connected?
Q: How are small group resources organized at Hope Lutheran?
A: Existing small groups who want to focus their study in conjunction with the sermon series are encouraged to use the material provided during worship.
Q: Can I start a new Small Group?
A: Absolutely! Please call the Church Office at 701.235.6629 or email adults@fargohope.org and we can walk you through starting a Small Group.
*If you are a Small Group that is already meeting, please call and let the Church Office know.
Music & Worship
Bells of Hope | North Campus
Rehearsals:
Wednesdays, 5:45-7:00pm
The Bells of Hope is a fun music ministry opportunity. The group plays monthly for worship at the North Campus. The ability to read music is necessary.
Praise Choir | South Campus
Rehearsals:
Wednesdays, 7:00-8:00pm, September 4-May 6.
Sanctuary Choir | North Campus
Rehearsals:
Wednesdays, 7:15-8:15pm, September 4-April 29.
Worship Team Vocalists & Instrumentalists
The Worship Team consists of vocalists and instrumentalists that sing and play on a worship team once a month, and includes a Tuesday night rehearsal. For more information or to schedule an audition, click the connect link.