HSM exists for students to know the love of Jesus.
All High School students are welcome! We meet on
Wednesday Nights.
You can also follow us on Instagram or
Facebook
to stay up on weekly messages and see what's happening in the HSM Fam.
(To be completed by a parent or guardian)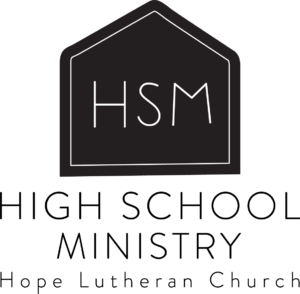 HSM Summer Bonfires

(
June 22-August 31)
Wednesdays | South Campus | 7:00-10:00pm
Students in grades 10-12 are invited to earn funds that go directly towards their next trip/retreat by working in our Hebrews coffee shop. Hebrews operates at our North Campus (Wednesdays only) and South Campus (Sundays and Wednesdays) during the academic year.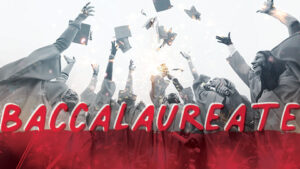 Baccalaureate
May 18 | South Campus | 7:15pm
Local high school seniors and their families are welcome to attend this special worship service to honor the class of 2022 and their continued journey in faith. To register email: highschool@fargohope.org.
ONE MISSION: Fargo-Moorhead

June 28-30 (during the day) | $60
Join us in our ONE MISSION to encourage all people to know the love of Christ! As we start right here in Fargo-Moorhead, middle through high school students (entering 6th grade through exiting seniors) are invited to serve at various organizations throughout the metro. During this three day event, students will focus on being ambassadors of John 13:34-35; calling us to share Christ's love with others.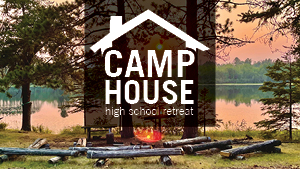 Camp House – High School Retreat
Brimson, MN – "Camp House"
Experience a high school retreat at "the best place on earth"… Camp House! Located on a small private lake an hour north of Duluth, MN. Camp House is a great place to see God in a whole new way, without the distractions of your daily life.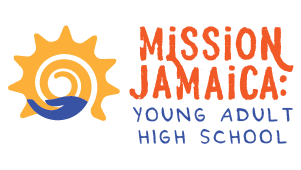 Mission Jamaica

We are excited to announce the return of Mission Jamaica in Summer 2023 for high schoolers and young adults!
High School Mission Jamaica is open to current 9th-11th graders (2021-2022 school year). The tentative dates for this trip are: June 20-27, 2023
Young Adult Mission Jamaica is open to current 12th graders (2021-2022 school year) through age 25. The tentative dates for this trip are: June 27-July 4, 2023
Registration for these trips will be opening this summer of 2022. We expect spots to go quickly, so please prioritize the registration discussion within your family! Registration and the wait-list will be first-come, first-serve.
Learn more about Mission Jamaica at one of our interest meetings:
May 9 | Virtual, 7:00pm
June 22 | South Campus, 7:00pm
To ensure you're the first to receive updates and to receive a link to join our virtual meeting, please complete the interest form, here.
Questions may also be submitted via the link above and we'll do our best to answer them at our interest meetings, otherwise, please email: highschool@fargohope.org
*Trip cost is still being determined, fundraising details coming this summer