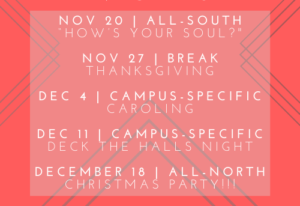 HSM Wednesday Nights
7:15pm | North or South Campus (see schedule)
Wednesday Nights are a space where students can laugh, grow, get real, and build community they can count on.
If you haven't visited HSM before, we'd LOVE to see you!
For text updates on locations and events, register HERE.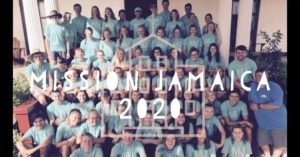 2020 Mission Jamaica
Looking for the HSM Jamaica mission trip? Look no further! There are only a couple student spots left! (Adults wishing to lead or participate can contact keikevik@fargohope.org.)
Work Crew: 9th Grade Retreat
January 24-26 |
Camp Castaway, Pelican Rapids, MN
Work Crew is an opportunity for students grades 10-12 to serve middle school students at the 9th Grade Retreat. Sign up early– it fills fast! Crew size determined by the number of 9th grade students attending.
Open Arms Ministry
Open Arms supports students with disabilities so they can participate in Student Ministry activities.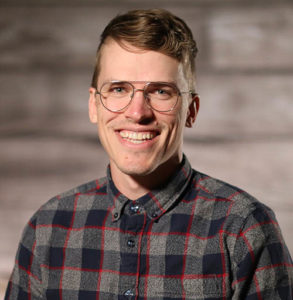 Kristian says HSM is the "best job ever." He is fueled by people instead of coffee. He insists that teenagers, golden retrievers, loyal friends and toothbrushes are God's best gifts to mankind. His single-mindedness means he can usually be found moving quickly, listening closely, talking too much about Jesus, and trying to remember what he was just doing.
Ashton brings an abundance of leadership experience to HSM, loves a challenge of any sort, and brims with passion for God. He says if you're not always learning and growing, you're missing something. If you have not met him, look for a 6'4" flannel-wearing twenty-something strolling around Hope with a grin on his face and fire in his heart.
Terri is the real brains behind Hope's student programs. You can expect to find her planning events, crunching numbers, singing hymns, or herding us like cats. She handles finances, registrations, events, strategy and all the points of vision that get missed.