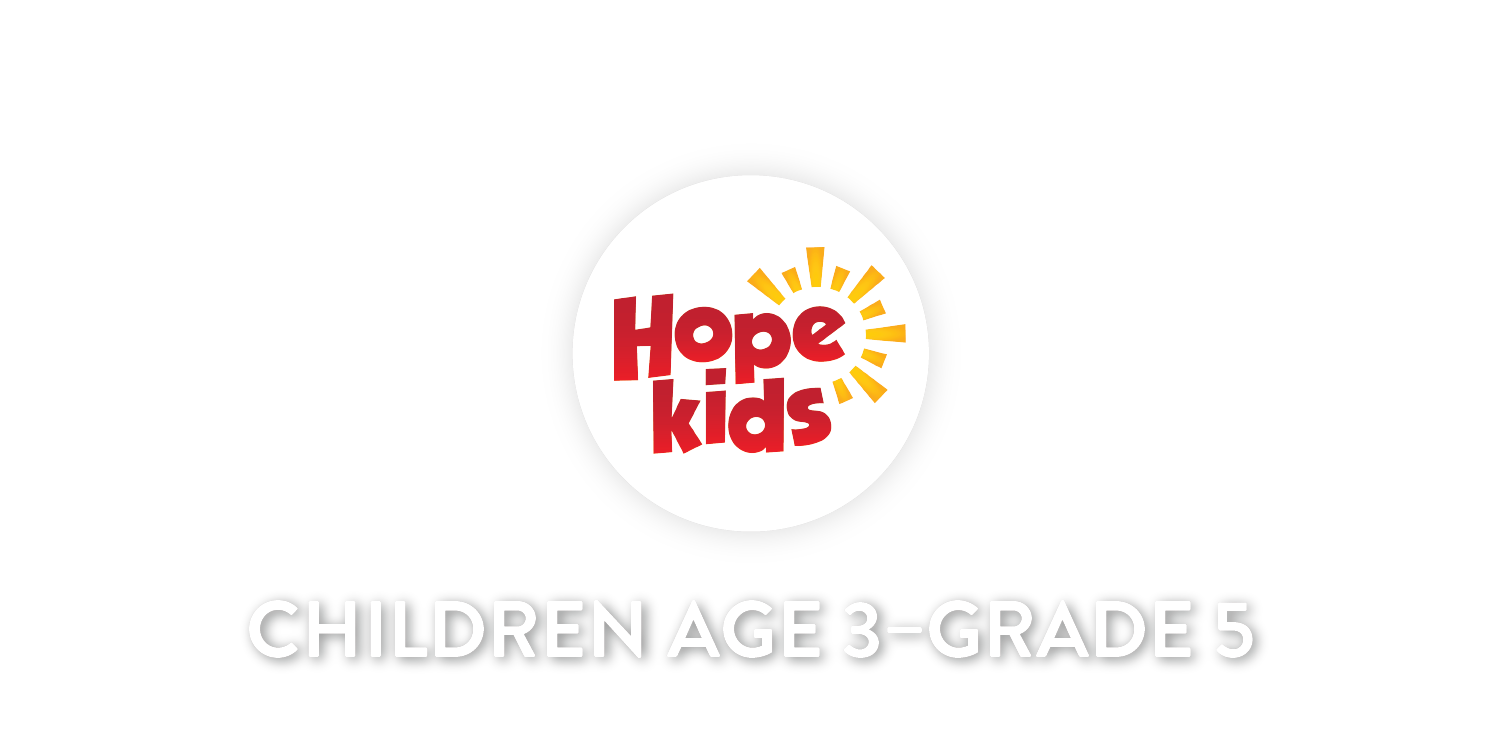 Registration for the 2023-2024 year will open March 29. If you'd like to register for the remainder of the 2023 programmatic year, please fill out a paper form available at all three campuses.
Hopekids Hours
North & South Campus
West Campus
Hopekids Overview
Hopekids is a Christian education program for kids 3 years old (as of August 1, 2022 and toilet-trained) through 5th grade. Your child will connect with adult leaders who are committed to sharing their faith in Jesus Christ and hear God's truth through interactive Bible teaching, creative dramas and high-energy music that is age appropriate and reinforces learning.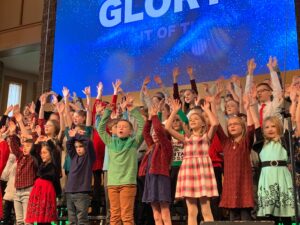 Kids Sing in Worship

March 29 (Palm Wednesday) & April 2 (Palm Sunday)
North & South Campus during Hopekids Hour
West Campus: Wednesday during Hopekids Hour, Sunday at 9:30am
Practice Videos:
5th Grade First Communion
Online Instruction
: For those who were unable to attend instruction in person, online instruction is available
here
. Please review the
First Communion Instruction Booklet Digital
along with the accompanying videos with your child. Printed packets may be picked up at any Church Office. Completed packets do not need to be returned.
First Communion will be presented on Maundy Thursday, April 6
North & West Campus | 7:00pm
South Campus | 5:30pm & 7:00pm
*SC: Wednesday families encouraged to attend 5:30pm service & Sunday families encouraged to attend 7:00pm service
A special reception for fifth graders and their families will also follow each service in our gathering spaces, where students will be presented with a special olive cup to commemorate this special occasion. Cake and ice cream will be served.
If your family is unable to attend one of our Maundy Thursday services (and your child has completed the first communion instruction noted above), your child may receive their first communion at the next worship service they attend where communion is presented. Click here to see when communion is offered.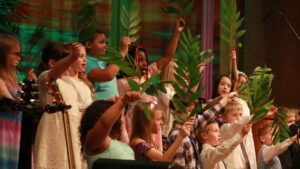 Our Hosanna Kids Choir is for children in grades 1-5 who enjoy singing. They rehearse weekly on Wednesdays from 5:20-5:50pm and sing in worship approximately once a month, October–May. Children are welcome to join at any time. The mission of our children's choir program is to praise God, build relationships and encourage students to know the love of Christ.