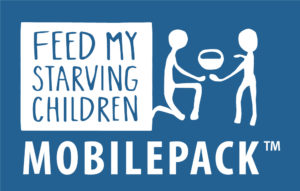 Join us at Scheel's Arena
We need your help to assemble life-saving meals to send to children in schools, orphanages, medical clinics and feeding programs in 70 countries around the world.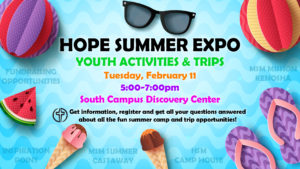 Hope Summer Expo: Youth Activities & Trips
Tuesday, February 11 l 5:00-7:00pm l South Campus, Discovery Center
Come hear about all the fun summer camp and trip opportunities available through Hope Lutheran Church. Get information, register and get all your questions answered.
Featuring: Inspiration Point Summer Camp (Hopekids), MSM Summer Castaway and Mission Kenosha, HSM Camp House Summer Retreat, fundraising opportunities, and more!