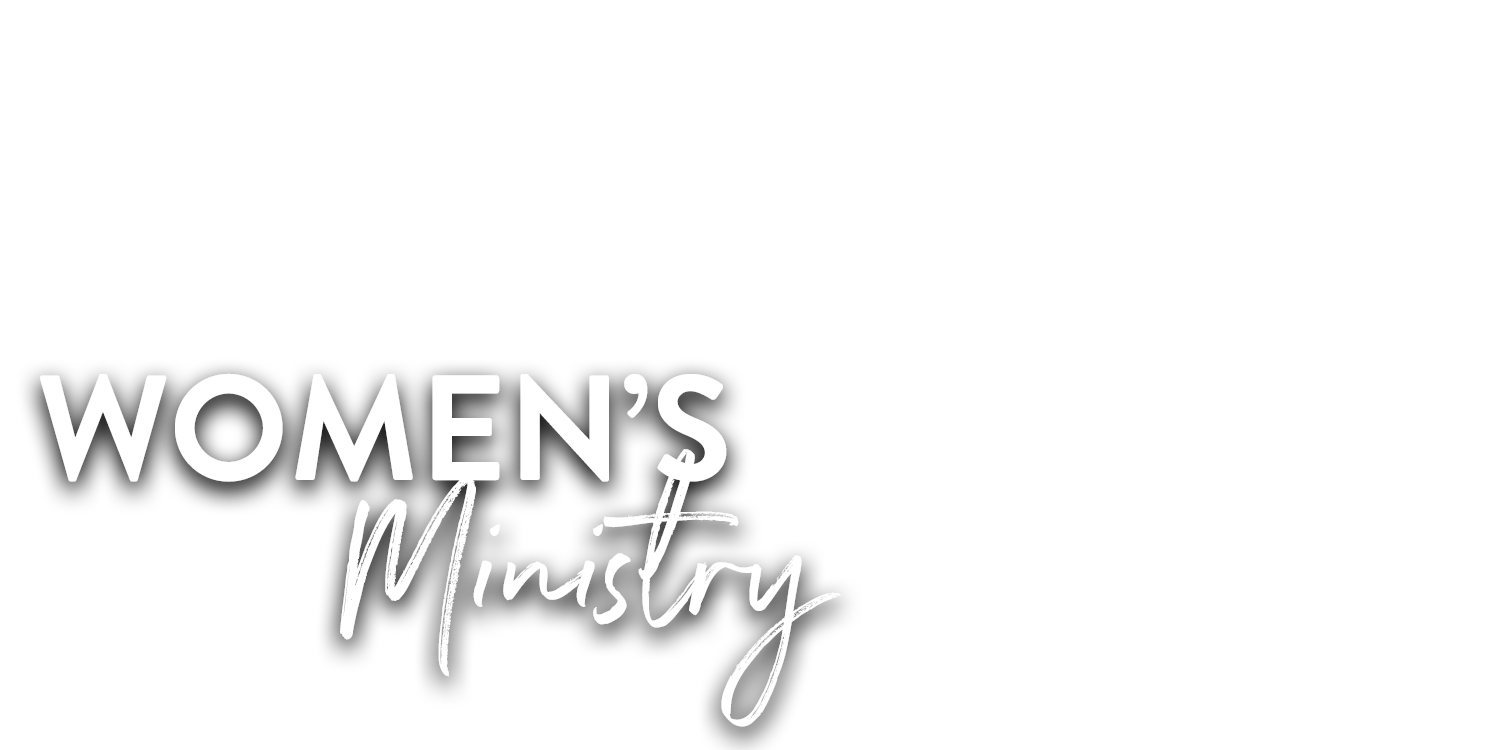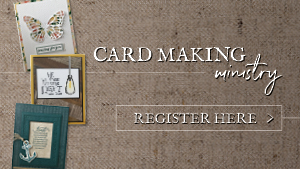 Tuesday, October 19 | 7:00-9:00pm | South Campus, Room 320

Cards with beautiful, heartfelt designs and a monthly reflection are made for HopeCare ministries. Projects are preplanned, and all supplies are provided.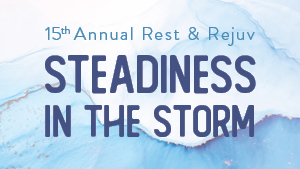 Saturday, November 13, 9:00am-1:00pm, North Campus

This event is for moms of children with special needs. This years speaker is Kristy Hubbard, inspirational speaker and mother to a daughter with special needs, will provide hope and encouragement to moms. This free event will include a brunch, coffee bar, pampering, breakout groups, door prizes and more!
This is a free event. Please register by November 6 with Cindy at
cindyleebuchanan@gmail.com or 701.429.1724. Brought to you by the Inclusion Ministry Network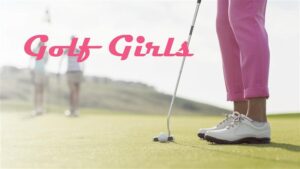 Tuesdays, 9:00am

Join a fun group of gals for a little exercise while golfing! Golf Girls meets at various courses throughout the region. All abilities welcome. Contact Nicki at 701.388.7628 or garyalmquist1@gmail.com.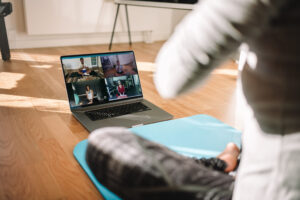 Are you ready for some movement? Join women of Hope for low impact aerobics and toning via Skype, Tuesday's, 5:00pm and Thursdays, 5:15pm. Download Skype app and send your email to MaryHolm23@gmail.com. Light weights and bands are suggested.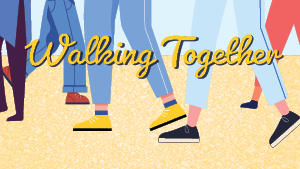 Join us for an organizational meeting for a walking group. Explore Fargo with a group of women who are comfortably able to walk up to 2 miles.
We are glad you are joining us on our faith journey. Study cost is for materials. If you already have the materials there is no cost for the study. Scholarships for Bibles, study materials, or childcare are available. Questions? Contact the Church Office at 701-235-6629.
Before Amen: The Power of Simple Prayer

Wednesdays, 7:00-8:30pm

North Campus with Karen Moore
Fee: Cost of Book

We all pray…some. We pray to stay sober, centered or solvent. When the lump is deemed malignant. When the money runs out. When the marriage is falling apart. But wouldn't we like to pray….more? Better? Stronger? With more fire, faith and fervency? In this study, Max Lucado reveals his struggles with prayer and how he discovered that it is not a privilege for the pious or the art of a chosen few but a simple tool everyone has been given to have a conversation with God. He shows you how to let go of uncertainties about prayer, trust that God hears you, and embrace a prayer life that brings peace and rest.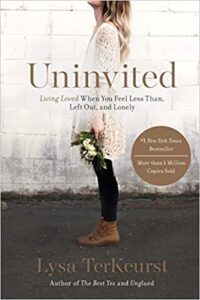 Uninvited

Wednesdays, 1:00-3:00pm

Starting September 15

North Campus with Lois Anfinrud
In this six-session video Bible study bestselling author Lysa TerKeurst helps women to explore the roots of rejection; the lies we believe as a result; and the truth about who God is, who we are, and what it looks like to live loved.
Uninvited reminds us we are destined for love that can never be diminished, tarnished, shaken, or taken—a love that does not reject or un-invite.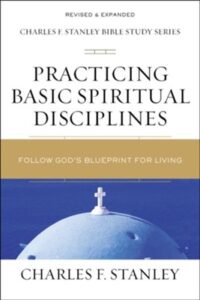 Practicing Basic Spiritual Disciplines

Thursdays, 12:00-1:00pm

September 23-January 13

Atomic Coffee with Karen Moore
On break 11/25, 12/16, 12/23 & 12/30
What spiritual disciplines do you follow to help you grow closer to God? In this study you will examine several such practices that will help you mature in Christ and develop a consistent and unwavering walk of faith. Ultimately, these practices will lead to you becoming more like the Savior! You will learn how to develop these disciplines that build "spiritual muscle," learn the ten hallmarks of spiritual strength, and discover R's of spiritual growth. Most important, you will learn about the character of God.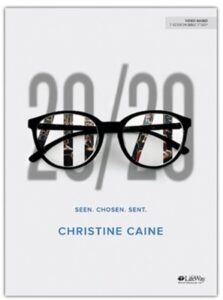 20/20

Wednesdays, 7:00-8:30pm

October 6-November 17
North Campus with Karen Moore

Fee: Cost of Book

In this study, you'll develop a new understanding of how God sees you and has chosen you to help make Jesus' name know on this planet. Through biblical teaching and lessons from her own life, Christine will challenge you to share the story of how God's love has transformed your life right where you are.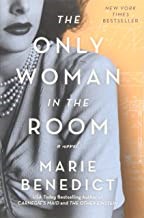 Read N' Relate
Tuesday, October 5, 7:00pm, North Campus Fellowship Center
Monday, October 11, 11:00am, South Campus Library
A powerful book based on the incredible true story of the glamour icon and scientist, The Only Woman in the Room is a masterpiece that celebrates the many women in science that history has overlooked.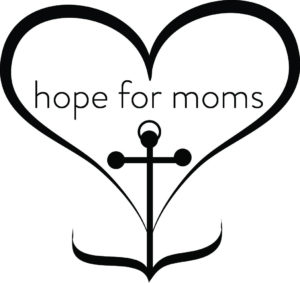 We have this hope as an anchor for the soul, firm and secure.
Hope for Moms
KAMS (Kids and Moms)
Moms, are you feeling stressed these days? Get connected for inspiration and encouragement during these challenging days and know that you are not alone! More information about fall 2021 meeting dates and times is coming soon. Contact Ruth at 701.238.1831 for with questions.
Second Saturday of the month | 9:00-11:00am | South Campus
What is a MOPS group? MOPS groups are gatherings of moms coming together for community, conversation and friendship. The goal of MOPS is to meet each mom where she is and walk beside her as she embarks upon the crazy and beautiful journey we call motherhood. MOPS stands for Mothers of Preschoolers, but over the years MOPS has expanded to include ALL moms. MOPS has something for every mom in every stage of the journey, and "we are better together!"
Our theme for the year is "All for Love" and we believe our monthly topics will help you find purpose and connection in your motherhood journey. Please come to one of our meetings. We can't wait to meet you!
Click the Meeting Schedule below for details about meetings and events, deadlines to RSVP for childcare, and information about joining Hope Lutheran MOPS/MOMSnext online.
HLCW Circles
Circles meet monthly for Bible study and have mission projects to benefit our community. Please watch for communication from your Circle leader regarding upcoming meetings, or check in with your leader for your group's updated information.
The Fix it Forward Spark Plugs make connections between mechanics and the women who need their cars fixed. We are looking for volunteers with a compassionate heart for single women who are struggling. A one-time training is offered and we ask for a six-month commitment. Contact Judy S., 701.235.6629, x241 or jsiegle@fargohope.org.
Thursdays, 8:30-10:30am, North Campus. Take Off Pounds Sensibly. New members are welcome! Visit
www.tops.org
for more Information on TOPS. Email Lynn at
lgitlestad@gmail.com
with questions.
Women's Ministry Leadership Team