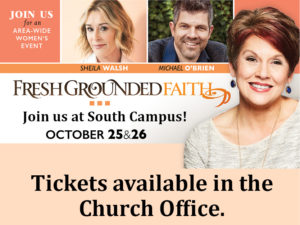 Fresh Grounded Faith with Jennifer Rothschild and Friends
October 25 & 26 l South Campus
Jennifer Rothschild, a Lifeway author and Bible teacher will bring down-to-earth, real life messages of truth from scripture. She will be joined by special guests Sheila Walsh and Michael O'Brien.
Tickets (wristbands) are available in the Church Office.
Nurtured Heart Approach Parenting Class

September 24-October 8 l 6:00-8:00pm l South Campus

Cost: $15 for optional book
The Nurtured Heart Approach® to Parenting is a class for anyone who would like deep, rich relationships that grow out of love and respect for others. Using the tools and techniques taught in this class, you will see transformation in your life and the life of your child.
Childcare available if registered by September 10.
Bible Studies
We are glad you are joining us on our faith journey. Study cost is for materials. If you already have the materials there is no cost for the study. Scholarships for Bibles, study materials, or childcare are available. Questions? Contact the Church Office at 701-235-6629.
Psalm 23
by Jennifer Rothschild hosted by Lois Anfinrud
Wednesdays, Sept 11-Oct 23
1:00-3:00pm | North Campus
In this 7-session study by Jennifer Rothschild, gain fresh insight and encouragement from Psalm 23. Explore the depths of God's compassionate care while debunking the self-reliance myth. Learn how your vulnerability is not a liability because you can trust the Shepherd's goodness throughout each season of life.
Finding God Faithful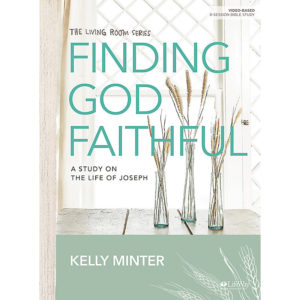 by Kelly Minter,
hosted by Karen Moore
Wednesdays, Oct 16-Dec 18
7:00-8:30pm | North Campus
Trace the path of Joseph's life in the Book of Genesis to observe how God's sovereignty reigns, even in our darkest moments. Learn to recognize when God is working during periods of waiting, trust God's plan when life doesn't make sense, & rest in the sufficiency of His presence in every circumstance. His provision is enough, His presence is constant & His purpose is unstoppable.
Me, Myself & Lies
by Jennifer Rothschild
For Women in their 20s & 30s
4:30-6:00pm |
Judy Siegle's Home
(Address Provided on Online Registration, or Please Call the Church Office)
Jennifer Rothschild explores the power of self-talk. As she takes us through the things we commonly say to ourselves, she teaches us to practice godly and Biblical self-talk.
Women of the Word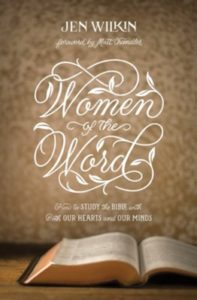 by Jen Wilkin hosted by Karen Moore
Thursdays, Sept 12-Nov 14
12:00-1:00pm | Atomic Coffee
We all know it's important to study God's Word. But sometimes it's hard to know where to start. What's more, a lack of time, emotionally driven approaches & past frustrations can erode our resolve to keep growing in our knowledge of Scripture. Offering a clear and concise plan to help women go deeper in their study of Scripture, this book will equip you to engage God's Word in a way that trains your mind & transforms your heart.
God of Covenant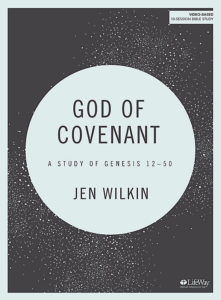 by Jen Wilkin
Wednesdays,
July 17-Sept 25
7:00-8:30pm | North Campus
Discover how God orchestrates everything for His glory and the good of His people, and see how the God of creation and covenant is the same yesterday, today and forever.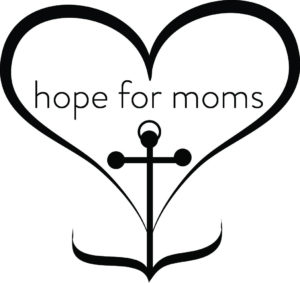 We have this hope as an anchor for the soul, firm and secure.
Hope for Moms
Mops, KAMs and Hopeful Single Moms are now connected in one group called Hope for Moms!
Starting this fall our various mom groups will be joining together as a place for Moms of
all ages,
single, adoptive, step,
preschooler, school-
age, empty nest to meet in support and hope.
Hope for Moms will meet every third Saturday from 9:00-11:00am at the South Campus. The MOPS curriculum will be used as a guide. Childcare is provide.
Please contact moms@fargohope.org to sign up for childcare.
KAMS – Hope for Moms will meet every Thursday from 9:00-11:00am at the South Campus.
We look forward to large group special events for Hope for Moms to be announced throughout the year!
Book Clubs
Groups meet monthly. The same monthly book selection is discussed at both meetings.
Read 'n Relate
meets the 1st Tuesday of the month, 7:30pm in the North Campus Lounge.
Contact:
Linda, 701-866-0619
Read 'n Relate Too
meets the 2nd Monday of the month, 11:15am in the South Campus Media Center.
Contact: Karen at 701-361-0325 or ksilbernagel@cableone.net
HLCW Circles
Circles meet monthly for Bible study and have mission projects to benefit our community.
Mary-Martha Circle meet the
1st Thursday of the month, 1:30pm at the North Campus. Leaders: Sylvia & Lois
Sarah Circle meets the 2nd Tuesday of the month, 9:30am at the South Campus. Leader: Edna
Ruth Circle meets the 3rd Tuesday of the month, 6:30pm at the South Campus. Leader: Mary Ann
Lydia Circle meets the 2nd Tuesday of the month, 7:00pm by hosted schedule. Leader: Linda C.
Dorcas Circle meets the 2nd Tuesday of the month, 1:30pm by hosted schedule. Leaders: Ann & Rosalie.
Naomi Circle meets the 3rd Tuesday of the month, 9:30am by hosted schedule. Leaders: Linda J. & Jan N.
For more information on the Veterans of Hope, click HERE.
The Fix it Forward Spark Plugs make connections between mechanics and the women who need their cars fixed. We are looking for volunteers with a compassionate heart for single women who are struggling. A one-time training is offered and we ask for a six-month commitment. Contact Judy S., 701.235.6629, x241 or jsiegle@fargohope.org.
Golf Girls meet Tuesdays, 9:00am at scheduled courses (May-October). Contact Nicki at 701.388.7628 to receive weekly email updates of when and where they play.
When: 5:15pm Tuesdays and Thursdays
When: 5:00pm Mondays and 5:00pm Thursday
Where: North Campus-Mondays, South Campus-Thursdays
Cost: $2/class or $10/month
Taking Off Pounds Sensibly
Meets the third Tuesday from September-June
Open Arms Ministry
Open Arms supports students with disabilities so they can participate in Student Ministry activities.
Click here to be an Open Arms Volunteer.
For more information, contact Judy Siegle at jsiegle@fargohope.org.
Contact us:
Women's Ministry Director