Life-Giving Connections for Summer
#growing

together

while

staying

apart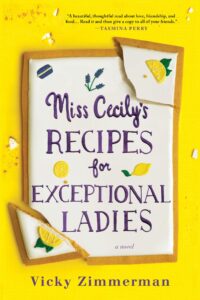 Reading Together
Mondays, July 27 & August 24 | 7:00-8:00pm
Online via Zoom, link will be sent to email
This summer book club will meet once per month.
June's selection is "

Miss Cecily's Recipes for Exceptional Ladies

"

by Vicky Zimmerman

. Please read the book prior to meeting.

July's Book Description:
When her life falls apart on the eve of her 40th birthday, Kate Parker finds herself volunteering at the Lauderdale House for Exceptional Ladies. There she meets 97-year-old Cecily Finn. Cecily's tongue is as sharp as her mind, but she's fed up with pretty much everything. Having no patience for Kate's choices in life or love, Cecily prescribes her a self-help book, of sorts.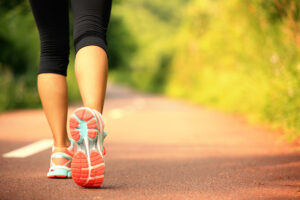 Tuesdays, June 9-August 11 | 9:00am
Exercise and explore Fargo with a small group of women who are comfortably able to walk up to 2 miles. Explore historical sites in areas of interest in Fargo on foot. Please bring masks, although they will not be required while walking. For the first gathering, meet at the South Campus, outside stage on the south side of the building.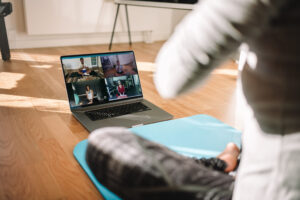 Are you ready for some movement? Join women of Hope for low impact aerobics and toning via Skype, Tuesday's, 5:00pm and Thursdays, 5:15pm. Download Skype app and send your email to MaryHolm23@gmail.com. Light weights and bands are suggested.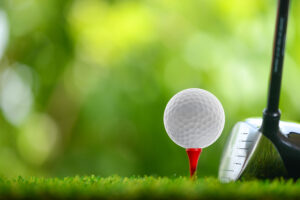 Golfing Together

Golf Girls meet Tuesdays, 9:00am at scheduled courses (May-October). Contact Nicki at 701.388.7628 or send an email to Garyalmquist1@gmail.com to receive weekly email updates of when and where they play.
Studying Together – Bible Studies
We are glad you are joining us on our faith journey. Study cost is for materials. If you already have the materials there is no cost for the study. Scholarships for Bibles, study materials, or childcare are available. Questions? Contact the Church Office at 701-235-6629.
Flourish- A Mentoring Journey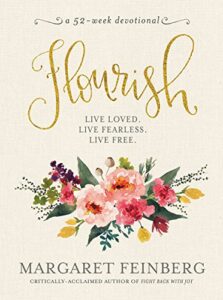 Individual or Small Group mentoring with Karen Moore

Cost: Approx. $30 for book
Are you, or someone you know just starting out on the journey with Christ? Are you wanting someone to walk alongside & guide you along the way? Karen Moore is offering, either individually or in very small groups (3 max), "Flourish- A Mentoring Journey".
Meetings would be every other week for a year to explore what Scripture says about identity, calling, gratitude and other relevant topics.
Please contact Karen Moore at 701-388-9289 or shadowmoore@msn.com if you are interested or want more info.
A Life Beyond Amazing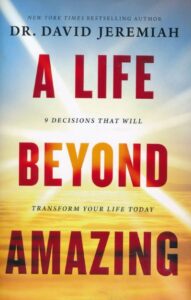 by Dr. David Jeremiah,
hosted online by Karen Moore

Thursdays, July 9-September 10 |
12:00-1:00pm | Cost- $7

Download the free app Zoom if you want to be a part of an online small group discussion. Contact Karen at 701.388.9289 or mooreka@fargo.k12.nd.us for questions.
Are you ready to become the person God has called you to be? In this book, Dr. Jeremiah uncovers God's strategy for change & challenges you to make 9 important decisions that will transform your heart, your life & your world.
Legacy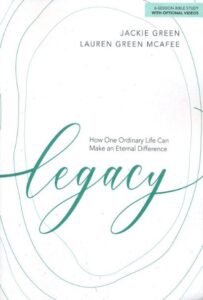 by Jackie Green & Lauren McAfee,
hosted online by Karen Moore

Wednesdays, July 22-Sept 2 |
7:00-8:00pm | Cost: $18

Online study using the free Zoom app, link sent via email

Do you want to pass down something of worth? Do you want your influence to last? Do you want your life to matter in the future? We all want to be women of legacy, but how do we begin? In this study, examine the character and actions of women in Scripture – Esther, Mary Magdalene, Ruth, Deborah, the woman at the well, and more – to insure and challenge you to leave a gospel-centered legacy.
NEW SESSIONS!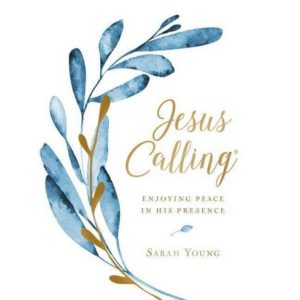 by Sarah Young,
hosted online by Judy Siegle

Tuesdays, July 21-August 25

Various Times Available – Join Anytime

Weekly, 30 minute reflection of the devotions using the free Zoom app. Meeting invite to be sent via email. Devotional book, Jesus Calling by Sarah Young can be purchased online or at area stores
Connect with women & God through this inspirational devotional. Appropriate for women at all levels of faith, it's easy to understand & will bring encouragement to your day!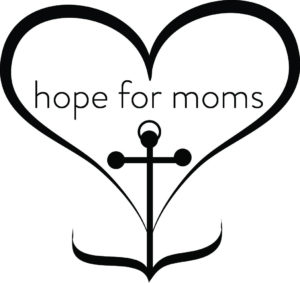 We have this hope as an anchor for the soul, firm and secure.
Groups are on break for Summer
Book Clubs
Groups meet monthly. The same monthly book selection is discussed at both meetings.
Read 'n Relate
meets the 1st Tuesday of the month, 7:30pm in the North Campus Lounge.
Contact:
Linda, 701-866-0619
Read 'n Relate Too
meets the 2nd Monday of the month, 11:15am in the South Campus Media Center.
Contact: Karen at 701-361-0325 or ksilbernagel@cableone.net
HLCW Circles
Circles meet monthly for Bible study and have mission projects to benefit our community.
Mary-Martha Circle meet the
1st Thursday of the month, 1:30pm at the North Campus. Leaders: Sylvia & Lois
Sarah Circle meets the 2nd Tuesday of the month, 9:30am at the South Campus. Leader: Edna
Lydia Circle meets the 2nd Tuesday of the month, 7:00pm by hosted schedule. Leader: Linda C.
Dorcas Circle meets the 2nd Tuesday of the month, 1:30pm by hosted schedule. Leaders: Peggy C. & Mary Ann G.

Naomi Circle meets the 3rd Tuesday of the month, 9:30am by hosted schedule. Leaders: Linda J. & Jan N.
The Fix it Forward Spark Plugs make connections between mechanics and the women who need their cars fixed. We are looking for volunteers with a compassionate heart for single women who are struggling. A one-time training is offered and we ask for a six-month commitment. Contact Judy S., 701.235.6629, x241 or jsiegle@fargohope.org.
When: 5:00pm Mondays and 5:00pm Thursday
Where: North Campus-Mondays, South Campus-Thursdays
Cost: $2/class or $10/month
Taking Off Pounds Sensibly
Meets the third Tuesday from September-June
Open Arms Ministry
Open Arms supports students with disabilities so they can participate in Student Ministry activities.
Click here to be an Open Arms Volunteer.
For more information, contact Judy Siegle at jsiegle@fargohope.org.
Contact us:
Women's Ministry Director
Women's Ministry Leadership Team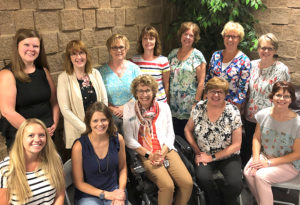 Front Row: Jacey Lindblad, April Rabideaux, Judy Siegle, Julie Stotten, Deb Odegard
Back Row: Lisa Zuther, Sherri Pederson, Linda Haukedahl, Debbie Bartholomay, Karen Moore, Idette Graham, Shari Breiland