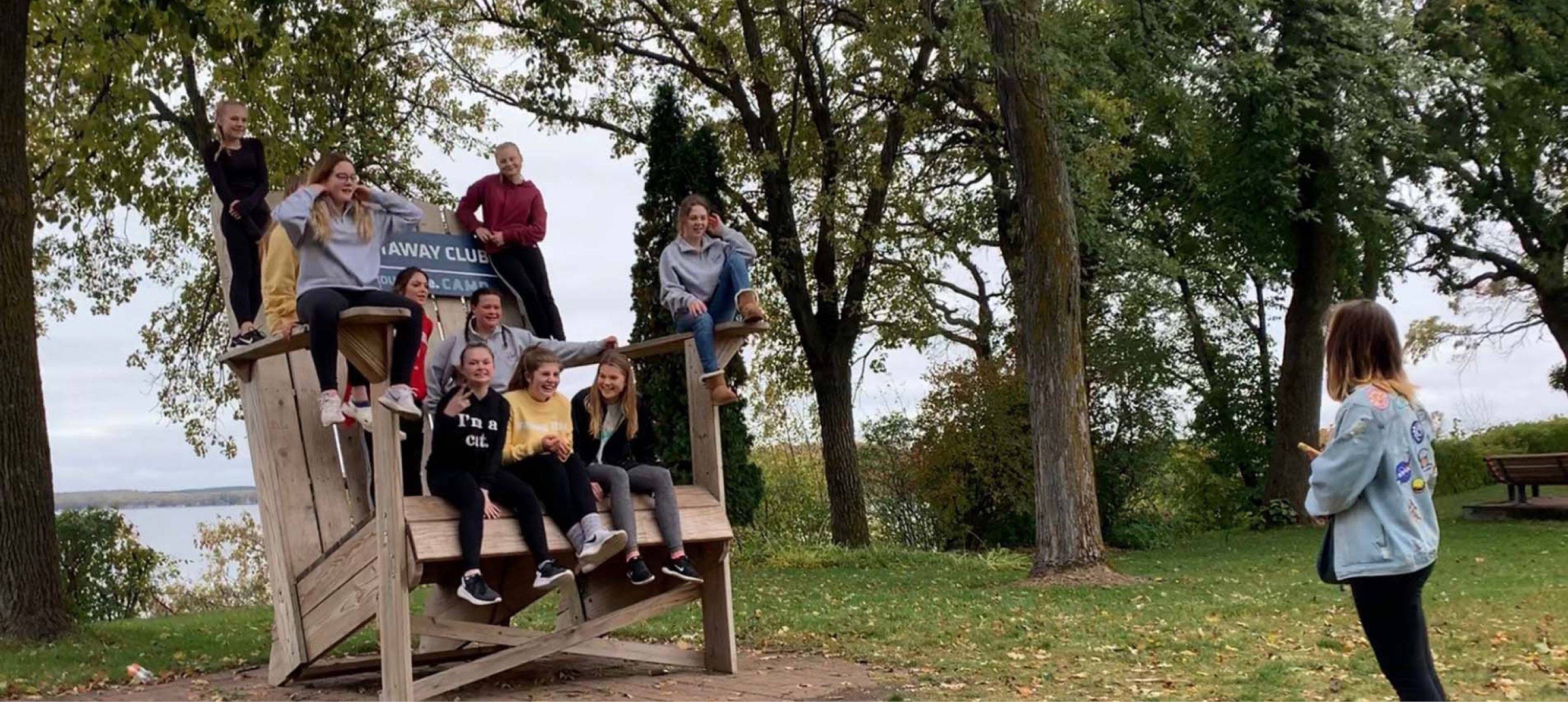 Student Ministry: Grades 6-9
Confirmation at Hope Lutheran
Welcome to Middle School Ministry and Confirmation at Hope Lutheran!
We are so excited to be partnering with your family to help your middle school student(s)
know the love of Christ through Confirmation!
Middle School Ministry and Confirmation is a relational style
program for students in grades 6-9.
Our mission is
"to encourage all students to know the
love of Christ and articulate their faith in him."
Confirmation programming is on break Sunday, October 20
Confirmation
2019-2020 Session:
Wednesdays from 7:15-8:00pm, North and South Campus
Sundays from 11:00-11:45am, North and South Campus
Sundays 10:30-11:15am, West Campus
* For the sake of each students' small group experience, students may only be registered for one campus and day.
VOLUNTEERS:
We need adults to encourage kids to know the love of Christ! Parent/adult involvement is what makes Confirmation Ministry powerful and successful here at Hope. We ask each family to find at least one area in which to serve to ensure your student(s) have a positive Confirmation experience. Background checks are conducted on all adults who work directly with students under age 18.
For Confirmation Expectations, please click HERE
For the 2019-2020 Youth Ministry Calendar, please click HERE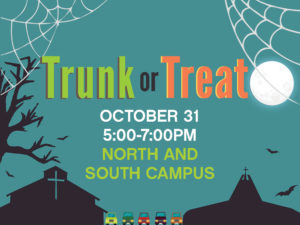 Join us for a meal (free-will offering), trick-or-treating and indoor activities.
Contributions of unopened, individually wrapped treats are welcome. Donations are welcome at North or South Campus.
All Confirmation students and their friends are welcome to attend or help volunteer at Trunk or Treat.
Sign up to decorate your vehicle and hand out treats by clicking HERE.
Bake Sale Fall Fundraiser
Middle School & High School students may sign-up to bring bake sale items for this year's bake sale as a fundraiser for future trips and events! There will also be a silent auction for specialty items created by or donated by Hope's Pastors. This sale is a fundraiser for Hope Youth who are planning on using their earnings to cover the cost of missions and service opportunities and faith-deepening retreats.
At this time, students are limited to five sign-up slots. You may check back later to see if more slots become available. Please be sure that all items are non-perishable (no refrigeration) and contain peanut-free ingredients (including no peanut butter). Drop-off times and locations, labeling instructions, and quantity information can be found at the top of the sign-up.
November 22-23 | 8:00pm-8:00am | South Campus
No Sleep November is our 2019 Fall-Themed Confirmation Lock-In available to all 6-9 Grade students. This event will consist of competitive games, a Thanksgiving meal cooked and served by our High School Work Crew, and multiple late night activities and games, such as Gargon, aka Catch the Turkey.
Come ready to have lots of fun and see if you can go the whole evening without fall-ing asleep
!

Follow us on Instagram

Open Arms Ministry
Open Arms supports students with disabilities so they can participate in Student Ministry activities.