"We are to carry each other's burdens and in this way we fulfill the love of Christ." Galatians 6:2
At Hope, we can break the isolation and bring the healing power of Jesus into your life.
Operation Christmas Child
Boxes are available at the Church Office, but we are encouraging you to take advantage of shopping and filling your OCC box online this year!
If you choose the traditional route of picking up a box to fill, please return it by Noon on November 22. Please return unused boxes as well.

DivorceCare starts Mondays at 6:30pm
South Campus, Room 360
DivorceCare is a weekly support group and seminar conducted by people who understand what you are experiencing. Join at any time.
Topics include: The Road to Healing, Facing My Anger, Facing My Depression, Facing My Loneliness, New Relationships, Financial Survival, Kid Care, Forgiveness, Growing Closer to God
DivorceCare: Surviving the Holidays
Monday, November 16 at 6:30pm
Grief Fellowship
Currently On Hold
You are invited to Applebee's the first Thursday of each month for conversation and support. We have a short devotion and prayer. Contact Nancy, 701.361.2833, for more information.

GriefShare starts Mondays at 6:30pm
North Campus, Learning Center
Grief Ministry helps people as they struggle through their journey of grief. We are here to talk with you and encourage you to remember your loved ones. We can also help you find other support groups in the community.
GriefShare is a special seminar and support group for people grieving the loss of someone close. This group is sponsored by people who understand what you are experiencing and want to offer you comfort and encouragement during this difficult time.
Topics include:
Living with Grief, The Journey of Grief, The Effects of Grief, When your Spouse Dies, Your Family and Grief, Why?, The Uniqueness of Grief, God's Prescription for Grief, Stuck in Grief, Top 20 Lessons of Grief, Heaven
GriefShare: Surviving the Holidays
Monday, November 16 at 6:30pm
North Campus, Learning Center

L
iving Free small groups help participants gain insight into how a life-controlling problem develops and how it can be overcome through a relationship with Jesus.
There are Zoom small groups meeting on a variety of topics. Online groups include:
– Facing Fear, Anxiety & Worry and Finding Faith (meets online Sundays at 5:30pm September 20-November 22)
– Where is the Image of God in You? (meets online Sundays at 6:00pm September 20-December 6)
– Insight Small Group (meets online Thursdays at 12:00pm September 24-November 19)
– Crossroads Men's Small Group (meets online Sundays at 5:30pm September 28-December 14)
– Free to Grow Open (Men) Small Group (meets online Tuesdays at 6:30pm, weekly on-going and you can start anytime)
– Anger: Our Master or Our Servant (Men) Small Group (meets in-person Mondays at 6:30pm at House of Hope, 111 9th Street South, Fargo) Covid-19 guidelines and additional information are available on the Living Free website.
Concerned Persons
Small Group
October 14, 21, 28, November 4, 11, 18
To sign up for the online group, please click

HERE.
Loving those with life-controlling issues
This group is designed for people to better understand how they can help a friend or family member who is trapped in a life-controlling problem, (alcoholism, drug addictions and codependency). Additionally, a person who is suffering the painful consequences of a loved one's choices will find hope. The material will encourage participants to focus on Christ rather than the behavior of the loved one. The group members will go to the Bible for direction on how to take care of themselves and their loved ones.
Update on Jail Chaplains Fall Event
Hear how God is repurposing lives through this ministry from the comfort of your home!
Tuesday, October 20 | 6:30-7:30 p.m.
Watch online! Click – HERE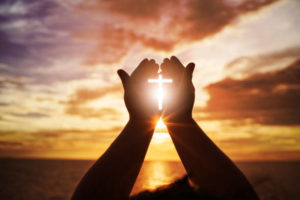 Prayer is one of the most vital tools we have as believers. It is what Christian people do to lift each other up and follow the path that Jesus walked.
Hope's Prayer Ministry Team is devoted to prayer. They receive prayer requests by email or regular mail twice a week and they thoughtfully pray and lift up the concerns of our church family to God.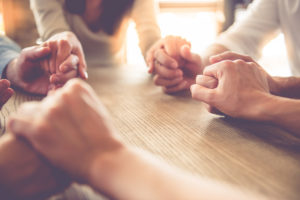 Date/Time: TBD
Remembering each other in prayer is one of the greatest privileges in ministry. The Monthly Prayer time is an opportunity to lift up the concerns in our lives and the life of our church.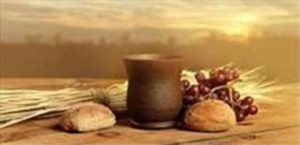 Meals That Heal
Food is one way to share Christs love and our care for one another. Jesus uses food to heal and bring a word of promise to His church in the Lord's Supper. Not only is the love of God shared in the Lord's Supper, but whenever we care for one another. We need volunteers to prepare and deliver meals to those struggling with serious life challenges. Contact Barb at hopecare@fargohope.org or call 701.235.6629 for more information about how to get involved.
"Out of the believer's heart shall flow rivers of living water." John 7:38
Make a Lutheran World Relief Quilt
Make quilts to donate locally and globally. All who are interested in quilting are welcome. No experience necessary. Quilts can be made of recycled materials. Donations of mattress pads, sheets, drapes, and jeans can be brought to either campus.
North Campus: NC in-person gatherings are on hold. Please continue to work on quilts at home.
South Campus: Tuesdays each week, 9:30am
NeedleWorks knitters and crocheters create shawls infused with prayers, which are delivered to people who are hospitalized or home-bound. Prayer shawls are given as a loving reminder of God's presence. Join us! Shawls, washcloths, Afghans, scarves and pot holders can be made at home and dropped off at either campus if you aren't able to attend a gathering.
North Campus and Off-site gatherings are on hold. Please continue to work on shawls at home.

The book of Acts tells us that it is the task of all Christians to care for one another, and we do just that in many and various ways through HopeCare. We invite you to share your time, talent, energy and God-given gifts to engage in our Visitation Ministry. A few short hours a month in conversation and prayer can make a tremendous difference to those who you visit. It will provide hope and strength, people know they are not alone, and that God and His people are a very present help in time of need. Your visit will encourage all people to know the love of Jesus Christ. For more information or to become a Visitation Minister contact Barb at hopecare@fargohope.org or call 701.235.6629.
HOSPITALIZED?
Please let us know by calling the Church Office at 701.235.6629 or emailing hopecare@fargohope.org. Our pastors want to visit and provide care. Hospitals will not notify us when you are admitted.

Someone to listen…
Stephen Ministry is grounded in Jesus' command to love one another. Through one-to-one caring relationships we minister to those who are experiencing; loss of a loved one, loneliness, discouragement, job crisis, spiritual crisis, birth, adoption, miscarriage, infertility, separation, divorce, recovery after an accident or disaster, terminal illness, incarceration.
We invite you to become a Stephen Minister.
Consider the opportunity to strengthen your relationships while you help others grow in their faith by becoming a Stephen Minister.
Contact
To connect with a Stephen Minister

To become a Stephen Minister

Become Involved in Something That Fills Your Heart and Gives You Purpose
It will include training on:
Becoming a better listener

Setting boundaries with others

Being assertive in your communication

Identifying signs of depression and how to respond

What to say to people who are hurting
To learn more, please call Kim Youngquist at 701.235.6629, x221, or email hopecare@fargohope.org. You can make a difference!
Additional information about assisted living
opportunities in North Dakota