About Open Arms…
Open Arms Ministry provides an environment that celebrates and encourages all people of all abilities to know the love of Christ. We come alongside individuals and families impacted by disability, so they can get the support they need to participate and serve. Open Arms will provide accommodations and support for children and adults to enhance participation in Hope activities. If you would like to be involved or have questions, contact Judy S. at jsiegle@fargohope.org.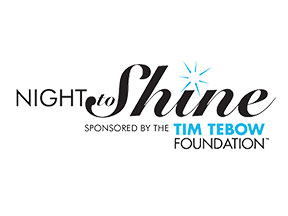 Friday, February 7 | 6:00-9:00pm | South Campus
Guest Registration is full. A wait list has been created. If there is a cancellation and a spot becomes available, the names on the wait list will be contacted in the order they were received. If contacted regarding an opening, you will have 24 hours to respond. If we don't hear from you in 24 hours, we will contact the next name on the list and your name will be moved to the bottom of the list. Please understand that entering your information on the wait list does NOT guarantee a spot to attend Night To Shine.
Night to Shine is an unforgettable prom experience, centered on God's love, for people special needs (ages 14 and up). We are blessed to be a part of this growing worldwide movement where thousands of people special needs will be celebrated, given the royal treatment and reminded of God's love for them!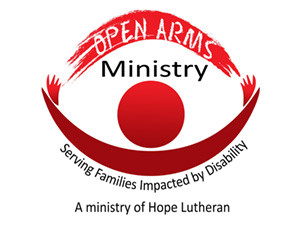 Open Arms Ministry
Open Arms supports students with disabilities so they can participate in Children's and Student Ministry activities. Fill out the Student Information Form below to request a buddy for your child.
Buddies Make Participating Easier
Open Arms supports children with disabilities so they can participate in Hopekids, Confirmation and High School Ministry activities. Volunteer buddies come alongside these students to help encourage them to know the love of Christ.
Large print worship scripts
Mobility equipment lending
Pew cut-outs for wheelchair access
Wheelchair ramp to Sanctuary at South Campus
Cool Kids Club
When: third Friday of the month, 6:30-8:30pm Where: Triumph Brethren Church, 2901 20th St, Moorhead Cool kids club is a Christian program that provides parents two-hours respite care. Kids, ages five to young adults who have special needs, enjoy music, games, hands-on activities and have opportunities to learn about Jesus. Contact: Mandy for more information, 701-799-6742 or go to fmcoolkidsclub.weebly.com for more information.
Wheels for the World
Wheelchairs, canes and crutches are needed! It is estimated that 18 million people worldwide are in need of a wheelchair and for many it would cost more than a year's wage, if a wheelchair were available. Wheels for the World, collects, restores and delivers previously owned wheelchairs to people in need around the world. To date, over 1385 wheelchairs have been collected in the Red River Valley.
If you have equipment to donate, contact Judy S. at jsiegle@fargohope.org. Find more information at joniandfriends.org.