Our goal is to create worship teams that are student led at all three campuses for youth programming (Confirmation & HSM). Students in 6-12th grade are invited to join the team! All musical ability levels welcome!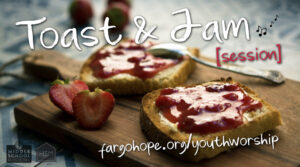 Jam Sessions
Sundays 12:00-1:30pm, South Campus
Join us for a weekly jam-session on Sundays 12:00-1:30pm for a combined rehearsal at our south campus! All musical abilities welcome; bring your instruments ready to jam, if you have one!