High School Ministry at Hope is for students in grades 10-12. HSM exists for high school students to know the love of Jesus.
We create spaces and opportunities where students can build life-long friendships, encounter Christ together, and grow as spiritual leaders.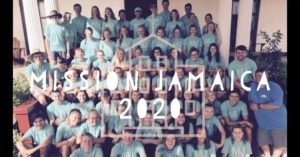 2020 Mission Jamaica
Looking for the HSM Jamaica mission trip? Look no further! Jamaica 2018 blew past our expectations and left its mark on our students. We expect much quicker registration for June 2020 and an even bigger waiting list. Sign up soon!
Registration can be found HERE.
Adults wishing to lead or participate in the trip can sign-up here. The number of leader spots will be determined after the student registration closes.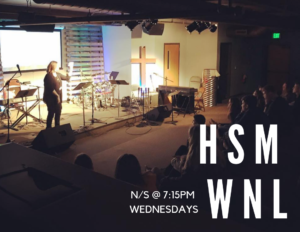 HSM Wednesday Night Live
Wednesdays | 7:15pm | North and South Campuses
WNL is a space where students can laugh together, get real with each other, grow in Christ, and build community they can count on. If you haven't visited before, we'd love to have you! You'll experience fun messages, worship, and games, then get plugged into small groups with other students.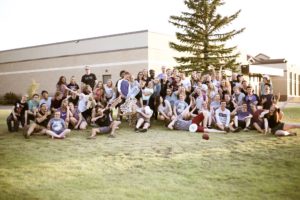 Follow us on Social Media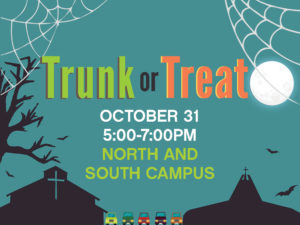 Join us for a meal (free-will offering), trick-or-treating and indoor activities.
Contributions of unopened, individually wrapped treats are welcome. Donations are welcome at North or South Campus.
All high school students and their friends are welcome to attend or help volunteer at Trunk or Treat.
Sign up to decorate your vehicle and hand out treats by clicking HERE.
Bake Sale Fall Fundraiser
Middle School & High School students may sign-up to bring bake sale items for this year's bake sale as a fundraiser for future trips and events! There will also be a silent auction for specialty items created by or donated by Hope's Pastors. This sale is a fundraiser for Hope Youth who are planning on using their earnings to cover the cost of missions and service opportunities and faith-deepening retreats.
At this time, students are limited to five sign-up slots. You may check back later to see if more slots become available. Please be sure that all items are non-perishable (no refrigeration) and contain peanut-free ingredients (including no peanut butter). Drop-off times and locations, labeling instructions, and quantity information can be found at the top of the sign-up.
Work Crew: Confirmation Lock-In
November 22-23 l 8:00pm-8:00am l South Campus
High Schoolers: We need a crew of overnight leaders to serve at the Confirmation Lock-In this November! You'll help with late-night games, cook up a signature meal for the junior highers, and have a blast hanging out. If interested, register here.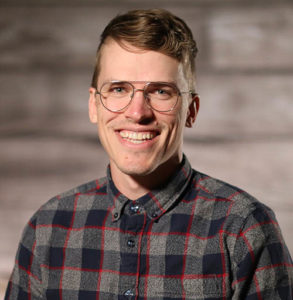 Kristian says HSM is the "best job ever." He is fueled by people instead of coffee. He insists that teenagers, golden retrievers, loyal friends and toothbrushes are God's best gifts to mankind. His single-mindedness means he can usually be found moving quickly, listening closely, talking too much about Jesus, and trying to remember what he was just doing.
Director of HSM
(701) 235-6629, x247
Ashton is new to Fargo, originally hailing from the St. Croix Valley of Minnesota. He brings an abundance of leadership experience to HSM, loves a challenge of any sort, and brims with passion for God. If you have not met him, look for a 6'4" flannel-wearing twenty-something strolling around Hope with a grin on his face and fire in his heart.
Terri is the real brains behind Hope's student programs. You can expect to find her planning events, crunching numbers, singing hymns, or herding us like cats. She handles finances, registrations, events, strategy and all the points of vision that get missed.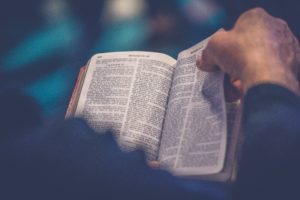 Small Group Leaders
HSM is always looking for individuals passionate about sharing their faith with high school students to serve on trips or weekly programming. To learn more about serving in this capacity, contact highschool@fargohope.org!
Student Barista at Hebrews
Hebrews is a student run coffee shop at the South Campus used to raise funds for Hope Lutheran trips and events. High school students can apply to be a Barista by clicking here or email highschool@fargohope.org to learn more!