South Campus
9:30am

(Sanctuary & Chapel)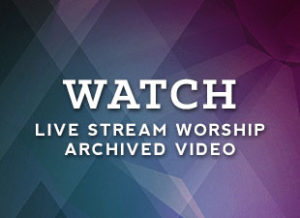 What to Expect
A typical worship service is 50-60 minutes in length and includes worship music, announcements, offering and Bible-based message that's relevant to your life. Attire is casual and all are welcome.
Provides a liturgical experience that includes responsive readings, sung liturgy and familiar hymns.
Worship is led by a worship team that has drums, bass, keyboard, guitars and singers. Dress is casual.
Communion is offered the first Sunday of the month and the preceding Wednesday. The South Campus 8:15 & 9:30 Chapel services offer Communion every Sunday.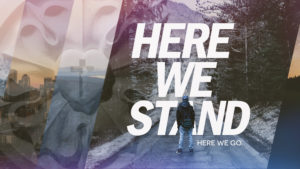 Here We Stand
Our fall sermon series, "Here We Stand," is focused on the basics of the Bible that launched what is now known as The Reformation. (The 500th anniversary of the Reformation is this year!) God's Word continues to stir human hearts and change lives as people who engage the basics of faith find themselves asking, "what is God up to in my life, and what am I doing about it?" At Hope, we stand on the Word of God. It informs and influences who we are as God's people.
We are providing study guide resources written by Hope's pastors to be used for small group studies or for personal devotions. These resources are available at fargohope.org/resources, at the Information Centers and in the Church Office.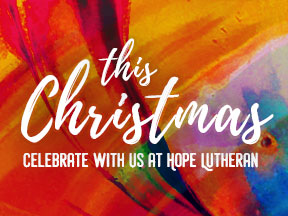 Christmas at Hope Lutheran
EARLY CHRISTMAS EVE | Saturday, December 23
6:00pm Worship at both campuses
CHRISTMAS EVE | Sunday, December 24
11:00am, 1:00, 2:30, 4:00 & 5:30pm Worship at both campuses
4:00 & 5:30pm Candlelight Worship in the South Campus Chapel
10:00pm Late Candlelight Worship at both campuses
CHRISTMAS DAY | Monday, December 25
10:00am Worship & Communion at both campuses
**Worship is ON BREAK on Wednesday, December 27**
Hope Lutheran Church | 701-235-6629 | North Campus: 2900 Broadway N. Fargo, ND 58102 | South Campus: 3636 25th St. S. Fargo, ND 58104