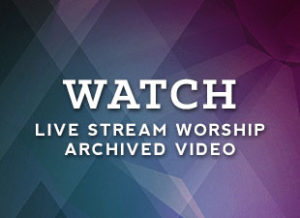 What to Expect
A typical worship service is 50-60 minutes in length and includes worship music, announcements, offering and Bible-based message that's relevant to your life. Attire is casual and all are welcome.
Provides a liturgical experience that includes responsive readings, sung liturgy and familiar hymns.
Worship is led by a worship team that has drums, bass, keyboard, guitars and singers. Dress is casual.
Communion is offered the first Sunday of the month and the preceding Wednesday. The South Campus 8:15 & 9:30 Chapel services offer Communion every Sunday.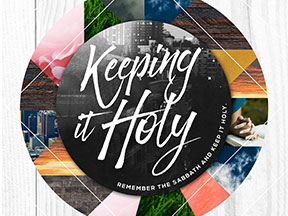 Keeping It Holy

(Summer 2017 Sermon Series, Begins 5/31)
Our 2017 Summer Sermon Series is called "Keeping it Holy." Based on the third
commandment, "remember the Sabbath and
keep it holy," this series is focused on the biblical themes associated with the Sabbath. The Bible encourages us to honor the Sabbath (making holy space for God in your life) so we can more fully experience God's hopes and dreams for
us
as we seek to grow in our relationship with Him.
Summer Worship Schedule:
Wednesdays at 6:00pm (Both Campuses)
Sundays at South Campus:
8:15am (Chapel) | 9:30am (Outdoor) | 11:00am (Sanctuary)
Sundays at North Campus:
8:30am (Sanctuary) | 9:45am (Outdoor) | 11:00am (Sanctuary)
Worship Online: Worship video available 24/7 or watch LIVE on Wednesdays at 6:00pm CST here.
Hope Lutheran Church | 701-235-6629 | North Campus: 2900 Broadway N. Fargo, ND 58102 | South Campus: 3636 25th St. S. Fargo, ND 58104