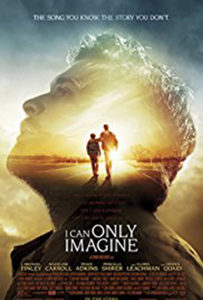 Night Out at the Movies
Monday, June 25 | 7:00pm | $5 each
Grab a friend and attend "I Can Only Imagine" at West Acres Cinema. Purchase tickets in the Church Office.
Movie Description: Growing up in Greenville, Texas, Bart Millard suffers physical and emotional abuse at the hands of his father, Arthur. When Arthur becomes terminally ill, he finds redemption by embracing his faith and rediscovering his love for his son. Years later, Bart's troubled childhood and mended relationship

with his dad inspires him to write the hit song "I Can Only Imagine" as singer of the Christian band MercyMe.
Bible Studies
We are glad you are joining us on our faith journey. Study cost is for materials. If you already have the materials there is no cost for the study. Scholarships for Bibles, study materials, or childcare are available. Questions? Contact the Church Office at 701-235-6629.
Armor of God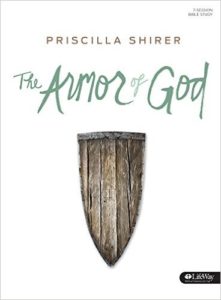 by Priscilla Shirer, hosted by Judy Siegle

Tuesdays, June 26-August 7
1:00-2:30pm | North Campus, or

7:00-8:30pm | South Campus
All day, every day, an invisible war rages around you. A cunning, devilish enemy seeks to wreak havoc on everything that matters to you. This study is an
action plan for putting on your spiritual armor and developing a personalized strategy to secure victory against the enemy.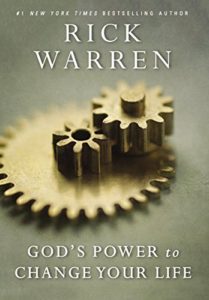 God's Power to Change Your Life
by Rick Warren, hosted by Karen Moore

Thursdays, June 21-September 27
12:00-1:00pm | Atomic Coffee | Cost: $14
Have you ever asked yourself, "Why can't I change?" Do you want to get unstuck? Drawing simple but powerful truths from the Bible, this study gives you practical guidance for specific types of change, & it links you up with the power to actually make the changes you long to make.

Discerning the Voice of God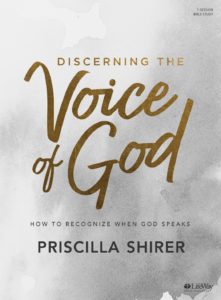 by Priscilla Shirer, hosted by Karen Moore

Wednesdays, May 16-July 11 (On Break 6/13 & 7/4)

7:00-8:30pm | North Campus | Cost: $16
Discover the root to clear and daily communication with God- humble obedience. Learn how surrender unlocks His many blessings intended for us, centers us in His will, and helps us discern His voice in everyday life.
Proven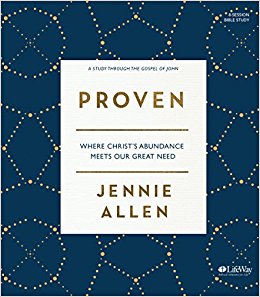 by Jennie Allen, hosted by Lois Anfinrud

Wednesdays, June 6-August 1 (On Break 7/4)

9:30-11:00am | North Campus | Cost: $16
A study through the Gospel of John. Where Christ's abundance meets our great need. In this 8-session study, Jennie Allen walks through key passages in the Book of John to demonstrate how only Jesus is enough. We don't have to prove anything because Jesus has proven everything. Discover how our thirsty hearts can only be quenched by the living water.

by James MacDonald, hosted by Amy Bjerke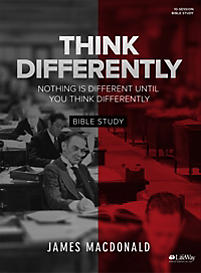 10:00-11:30am | South Campus | Cost: $16
If you repeatedly find yourself in places where you don't want to go, it's your thinking that's leading you there. This Bible study identifies strongholds, examines how they came to be and offers believers a biblical path toward repentance and the renewing of their minds. God offers our only hope for victory over disposition, dysfunction, double-mindedness and every other mental stronghold. With Him we can think differently.
Groups for Moms- On Break for Summer

MOPS & MomsNext


3rd Saturday of the month
(during the school year)
| 9:00-11:00am | South Campus
Moms with children of ALL ages are invited to get connected with MOPS "Mothers of Preschoolers" and MomsNext (Mothers of School Age). This year, we are combining both groups to be able to nurture EVERY mother with children infancy through school age. We are so excited to be bringing these groups together to guide and support one another! Grab a friend and join us for great food, fellowship and fun! Contact fargohopemops@gmail.com.
KAMS


Thursdays

(during the school year

)

| 9:00-11:00am | South Campus
Bible Study, fellowship and service projects. Childcare is provided. Contact Callie Bahls at cmbahls@yahoo.com or 701-793-0289.
Connections
Veterans of Hope
For more information on the Veterans of Hope click here.
Higher Power Automotive Ministry Sparkplugs make connections between the mechanics and the women who need their cars fixed. We are looking for volunteers with a compassionate heart for single women who are struggling. A one-time training is offered and we ask for a six-month commitment. Contact Judy S., 701-235-6629 x241 or jsiegle@fargohope.org.
Golf Girls meet Tuesdays, 1:00pm at scheduled golf courses (May-October). Contact Nicki at 701.388.7628
to receive weekly email updates of when & where they play.
When: 6:00pm Tuesdays & 5:15pm Thursdays Cost: nominal fee
Where: North Campus Leader: Mary Holm
When: 5:30pm Tuesdays & Thursdays Cost: $2/class or $10/month

Where: South Campus- Thursdays Leader: Tracy Mayo

Book Clubs
Groups meet monthly. The same monthly book selection is discussed at both meetings.
Read 'n Relate
meets the 1st Tuesday of the month, 7:30pm in the North Campus Lounge.
Contact:
Linda, 701-866-0619
Read 'n Relate Too
meets the 2nd Monday of the month, 11:15am in the South Campus Media Center.
Contact: Karen at 701-361-0325 or ksilbernagel@cableone.net
HLCW Circles
Circles meet monthly for Bible study and have mission projects to benefit our community.
Mary-Martha Circle meet the
1st Thursday of the month, 1:30pm at the North Campus. Leaders: Sylvia and Lois
Sara Circle meets the 2nd Tuesday of the month, 9:30am at the South Campus. Leader: Edna
Ruth Circle meets the 3rd Tuesday of the month, 6:30pm at the South Campus. Leader: Mary Ann
Lydia Circle meets the 2nd Tuesday of the month, 7:00pm by hosted schedule. Leader: Linda C.
Dorcas Circle meets the 3rd Monday of the month, 7:15pm by hosted schedule. Leaders: Ann & Rosalie.
Naomi Circle meets the 3rd Tuesday of the month, 9:30am by hosted schedule. Leaders: Linda J. & Jan N.
Meet Our Women's Ministry Team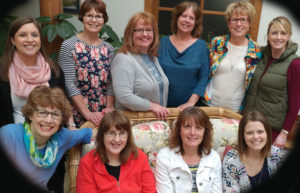 Women's Ministry at Hope Lutheran is alive, vibrant and full of opportunities to grow in your faith. The Women's Ministry team is made up of volunteers and is led by our Women's Ministry Director, Judy Siegle. We are always looking for new women to join our team.
Back row: Natalie Lanoue, Deb Odegard, Kristin Schiotz, Karen Moore, Idette Graham, Kristi Johnson
Front row: Judy Siegle, Sherri Pederson, Debbie Bartholomay, April Rabideaux

Not pictured: Linda Haukedahl

Card Making Ministry
The card making group creates beautiful cards that are used by our HopeCare ministry. They are given to people who are hospitalized, shut-ins, first-time parents, and others.
Projects are pre-planned and you will be guided step-by-step, so no experience is needed!
To learn more contact Shari Breiland at
shari.breiland@gmail.com
,
or 701-739-5595.
Open Arms Ministry
Open Arms supports students with disabilities so they can participate in Student Ministry activities.
Click here to be an Open Arms Volunteer.
For more information, contact Judy Siegle at jsiegle@fargohope.org.
Contact us:
Women's Ministry Director

Hope Lutheran Church | 701-235-6629 | North Campus: 2900 Broadway N. Fargo, ND 58102 | South Campus: 3636 25th St. S. Fargo, ND 58104