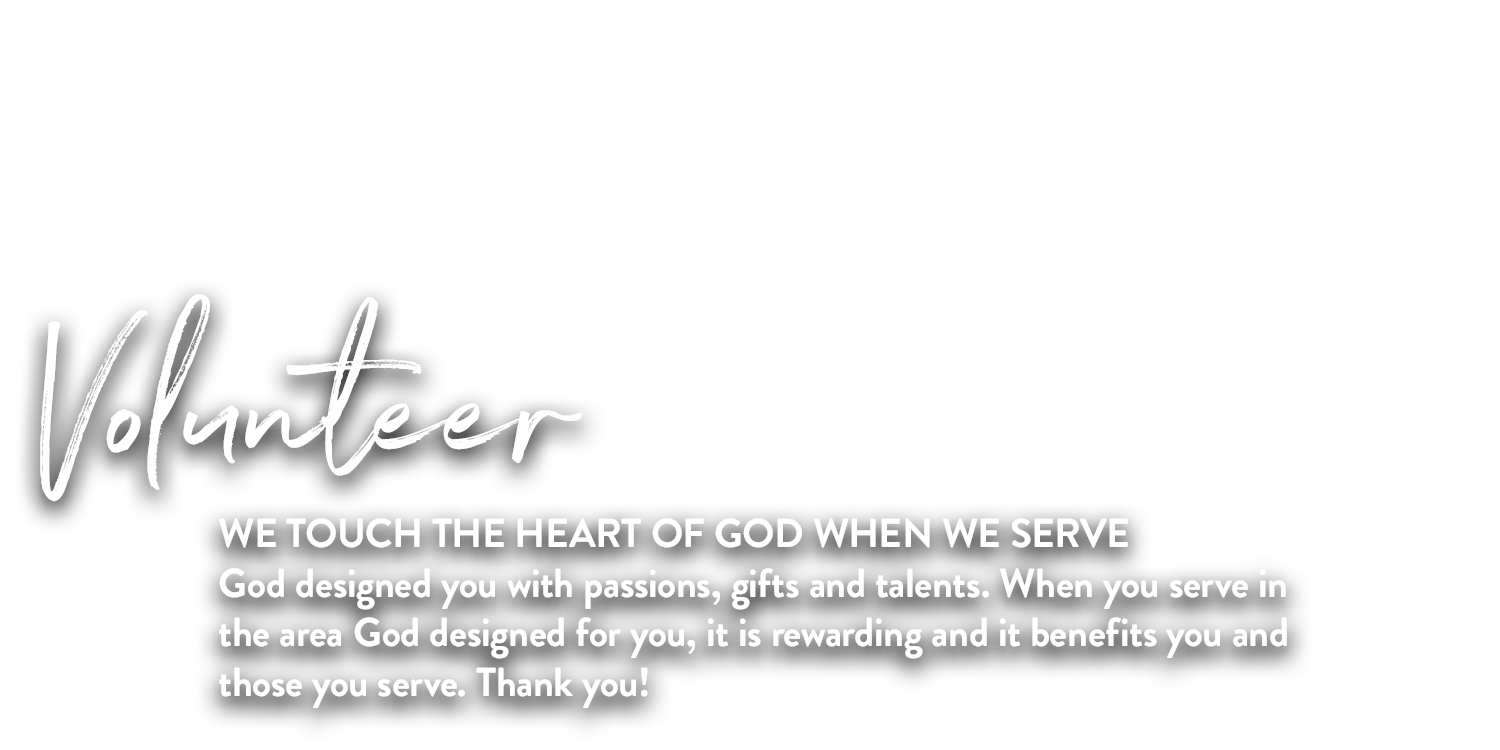 Where Would You Like to Volunteer?
Hospitality Ministry
The mission of the Hospitality ministry is to provide a welcoming environment of care, acceptance and comfort for our visitors and members to enhance their fellowship and worship experience, and to encourage all people to know the love of Christ. Click the hospitality button for the campus you attend.
Youth Ministry
Small Group Leader: Lead and encourage a small group of Hopekids, Middle School, or High School students to know the love of Christ.
Hopekids Hospitality: Welcome and assist families at the check-in stations.
Hopekids Tech: Assist with technical needs such as lighting, sound effects and microphones. Training provided.
Open Arms Ministry
Care for People
Visitation Ministry: Visit people 1-2 hours a month, and make a difference in their lives through conversation and prayer.
Meals That Heal: Individuals and/or families prepare and deliver meals.
Care Baskets: Delivery of care baskets to those who are celebrating new parenthood or to those dealing with serious medical concerns.
Stephen Minister: Provide confidential one-to-one care for those who need extra support. Training course provided.
Adult Ministry
Bible Study Host: Facilitate a small group of adults, men or women to encourage them to grow in their love of Christ.
Events: Greet people, help set up, serve food or help with other details needed for special events.
Prayer Warrior: Pray for special events, ministry leaders, or other areas of ministry as we seek to follow after God's heart in all that we do.
Worship
Be involved with worship through music, reading scripture, hospitality or setup/take down.
Technology
There are a variety of opportunities for video, photography, lighting and sound.