Mission Jamaica
Mission Jamaica is one way we love and serve our neighbors as Jesus taught us through his love and service to others. It allows a person to experience international mission and be immersed into another culture for a week. Please pray for trip participants and the people of Jamaica.
Great Plains Food Bank
Volunteer at the Great Plains Food Bank! Volunteers help accomplish vital tasks such as sorting, packing boxes, repackaging bulk items or other tasks. Wear closed toe shoes and clothing that can get dirty. Bring only water to drink. Located at 1720 3rd Ave N, Fargo. Enter the shipping & receiving door on the east side of the building.
Dates open for volunteers:
April 13, 5:30-6:30pm

April 23, 1:00-2:30pm

May 11, 5:30-6:30pm

May 21, 1:00-2:30pm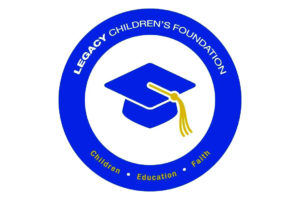 Legacy Children's Foundation
The students of Legacy Children's Foundation (anchoring motivated, diverse students in education and people for successful futures) invite you to help them serve and show kindness to Fargo neighbors who are in need of food or children who need a freshly repaired bike.
Your help on Thursdays from 4:30-6:30pm at their north Fargo location would be greatly appreciated. Groups of two adults blend well with small group service-learning projects in the food pantry and bike shop. Can't help on Thursdays? There are other opportunities during the week and weekend!
Please contact Annie at anniep.lcf@gmail.com or 701.799.3204 for more information.
Churches United for the Homeless
Hope is looking for volunteers to help prepare and serve meals at Churches United for the Homeless in Moorhead. Meal prep typically begins at 3:30pm, serving begins at 5:30pm and runs through 7:00pm at the latest.
The dates that we are looking for additional volunteers are: May 21, July 16, August 20, September 17, October 15 & November 19.
Please contact Sheila Finneseth at 701.361.1026 or sfinneseth@hotmail.com if your are available to help prepare and/or serve the meal on any of these dates. Churches United relies on volunteers to provide warm meals to those in need so please consider getting involved with this great organization!